Featured Need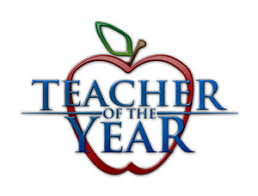 Teacher of the Year Sponsor
(Central Office)
Teacher of the Year (ToY) is one of the most prestigious teacher recognition awards within the Selma City School district. One teacher from each school is nominated by their peers to be considered for this esteemed recognition of excellence. Among those selected, we select two teachers, one elementary and one secondary, to represent us in the state's Teacher of the Year program.
Help us celebrate our nominees by becoming a district sponsor for our Teacher of the Year program. Your support will assist us in recognizing our most talented, high-performing teachers. We know that our efforts would go even further with your organization as a district sponsor. Sponsorship levels are listed below. Corporate and individual sponsors will be listed as one of our official ToY sponsors on all publications, social media, and the district website. Check out our nominees here.
Sponsorship Levels
Platinum Apple Sponsor: $1,000+
Gold Apple Sponsor: $750+
Silver Apple Sponsor: $500+
Bronze Apple Sponsor: $250+
Patron Sponsor: $______
Want to give another way? Please contact Courtney Washington at 334-874-1600 ext.4411, by cell at 334-419-1994, or via email at courtney.washington@selmacityschools.org. Thank you in advance for your support of the Selma City Schools Teacher of the Year Awards! We are always appreciative and thankful for the support of our partners in education.
Business Donation related to this need